Real Estate in the Bahamas
About Us
Hello and welcome to NewEra242.com.  We are New Era Real Estate & Development Company Ltd. Real Estate is our passion, some of us have been doing it, since Independance day, (Go Bahamas). We are proud Bahamians, we understand the nature of real estate here and we have all the experience and enthusiasm you are looking for.
We are members of BREA and subscribe to their MLS database. Yes, real estate is our speciality and yes, we can find properties of all types, in every corner of the Bahamas, but really, we specialize in just one thing – YOU.  We have a different philosophy, there is no hard selling, we are not concerned so much about property, as we care about what you want. We give unbiased straightforward advice. We are just honest brokers, that is important to us. Our job is bringing buyers and sellers together, our committment is to that process and the integrity of the contract.
We are friendly island people, we like conch salad, stew fish, guava duff and Junkanoo. There is nothing complex about us. We work to old fashioned values, our word is our bond, but our younger faces keep us relevant, so we use Facebook and Whatsapp, that works for us too.
I hope our website is easy to navigate, but in all honesty, we can help you so much more, with a phone call, it's only then, you will fully benefit from all our experience.  It doesn't matter what or whether you want to buy, sell or rent, ouragents in Nassau and Grand Bahama are waiting to help you, waiting with a smile.
Contact me directly or one of the team.  We look forward to hearing from you.
Take care,  Eartha.  –  1242 557 6604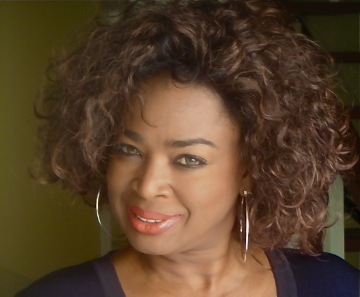 Eartha Arnold,  President – I was born in Ackins and moved to Grand Bahama when I was just 8 years old. I don't think there's anything I haven't done, real estate wise. I started my first job when I was 18, at Princess Realty.  I nearly didn't make it past my first month as a trainee broker, but with a little help, my persistence paid off and after my first sale, I thrived. From that moment I took on every challenge that came my way. Property management, General sales manager at The Princess Vacation Club with a team of 30. Then to the Grand Bahama Port Authority, (Devco). I have owned my own realtorship, twice, I sold the first one, Ecco Investments.  One employer begged me to come and work for him, that's quite a compliment I think.  I learned "how to" from the best and "how not to"  from the worst.. I don't regard real estate as a job, for me it's a calling.
1 242 557 6604